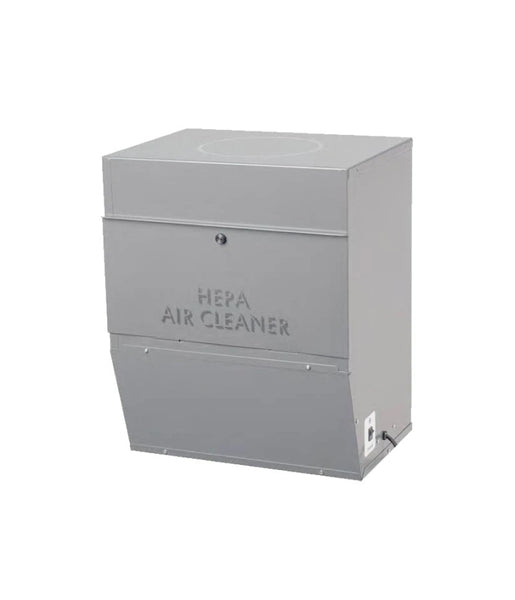 Breathe clean air again with this 3-Stage HEPA air cleaner.
This air cleaner can be mounted on a return duct for a furnace, or on a wall. This model includes a Merv-11 prefilter, a carbon prefilter, and a HEPA filter.
Powerful internal variable speed motor provides up to 320 CFM.
9 ft power cord plugs into standard 120V outlet.
White cabinet
(May require a licensed contractor to install on a furnace)